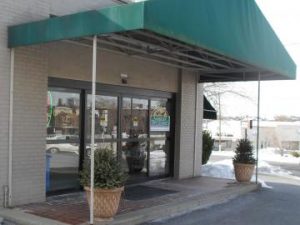 Allentown Security Camera Installation. Northeast Remote Surveillance and Alarm, LLC provides video surveillance camera solutions for American Dry Cleaners, Carriage House, Emmaus Coin Laundry, and Lehighton Coin Laundry.
This account came to NERSA on a referral from Action Party Rental of Bethlehem, Pennsylvania. Specialization in remote viewing, networking, and wireless feeds set us apart from competitors, and allowed NERSA to provide world-class service, despite the number of locations.
The highly trained staff of NERSA tailored a surveillance system to each facility, and installed video surveillance camera systems on each property for maximum security. The security camera systems consist of custom built PC based DVR's, complete with remote viewing from any PC or smart phone.
A notable feature of this project includes the indoor and outdoor infra-red security cameras that allow for clean, crisp images both at night and during daylight hours. All of the video surveillance camera systems are networked together at the main office, where they can be viewed in real-time on a 32″ surveillance monitor.
NERSA provides Allentown Security Camera Installation other services include integration of alarm systems with access control, Security camera, IP cameras, Network Video Recorders  (NVR), Digital Video Recorder (DVR), wireless commercial grade systems
Serving Areas include Allentown, Center Valley, Emmaus, Fountain Hill, Bethlehem, Easton, Quakertown, Lansdale, Pottstown, Plymouth Meeting, Philadelphia, Farmington, Hellertown, Macungie, Catasauqua,  Macungie, Schnecksville, Hokendauqua, Trexlertown, Mechanicsville, Coopersburg, Coplay, Fountain Hill, Laurys Station, Fogelsville, Wescosville, Old Zionsville, East Texas, Neffs, Treichlers, Ironton, Alburtis, Lime Port, Breinigsville, Zionhill, Vera Cruz, Palmer Township, Phillipsburg, Philadelphia, Philadelphia main Line, Pennsylvania, New Jersey, Delaware, Maryland
Commercial Security Camera Installation, Serving Commercial, Industrial, Municipal and Educational facilities
Contact NRSEC for a quote
or call us at 1-888-344-3846