Best Security Camera Installation DE MD PA NJ provides clients with the best possible evidence. Northeast Remote Surveillance and Alarm, LLC provides the Best Security Camera Installation for law enforcement, Police Departments, Public Parks, Towns, businesses of all sizes and discriminating home owners. Quality security camera installations start with quality equipment. High End equipment allows the best results with the fewest security cameras. Our team custom designs security camera systems using IP security cameras from 2 to 30 megapixels. Quality security cameras teamed with an advanced Video Management System give end users the best security camera system experience.
The best security camera installations provide long term reliability of equipment and maintain the integrity of your building. Low bid installations normally leave customers with exposed wiring and wiring connections. Our team of professionals utilize conduit and junction boxes or through wall wiring to maintain an aesthetically pleasing installation while maintaining the best security camera installation and placement. A securely mounted security camera reduces the chances of vandalism, water penetration and structure damage.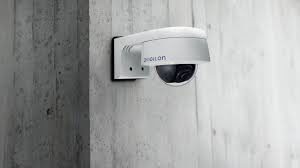 We provide the Best Security Camera Installations with the assistance of advanced security camera system engineering programs we select the correct imager along with the proper lens to achieve identification and situational awareness. Engineered security camera systems provide end users with the best security camera installation experience and value.  By selecting the best security camera for every location we can achieve our clients goals with fewer wire runs and less installation damage to their building. Our world class solutions from Avigilon a Motorola Solutions Company provide our clients with the best 24/7 factory direct customer support and Dell Video Servers. Avigilon provides our clients the most advanced Video Management System along with North American Made Equipment. Optional Video analytics feature classification or people and vehicles using reliable pattern based motion detection eliminating false motion activation.
Best Security Camera Installation DE MD PA NJ 1-888-344-3846
Serving Area includes all major cities in Pennsylvania, New Jersey, Delaware and Maryland
Philadelphia, Allentown, Bethlehem, Easton, Harrisburg, Reading, Wilmington, Dover, Newark