Business Security Systems any Size Organization PA NJ DE – 888-344-3846 – Northeast Remote Surveillance and Alarm, LLC designs, repairs, upgrades and installs Business Security Systems in Pennsylvania, New Jersey and Delaware. Business Security Systems include: Business Alarm Systems, Business Video Surveillance, Business Access Control, Analytics Systems.
Our professional team of security experts provide system engineering with performance, ease of use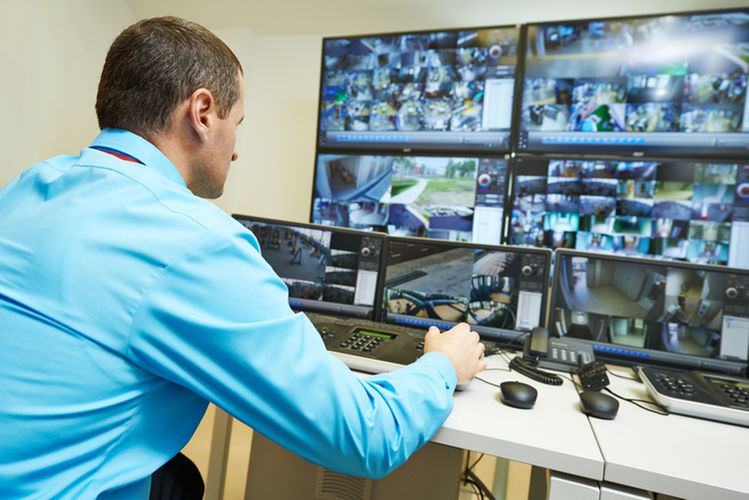 and long term reliability in mind. We don't enjoy service calls any more than you do. We have the highest ranking of Google reviews in all the areas we serve. All of our installations include a 3-year warranty on parts labor and installation. Offering 5-year warranty on Advanced Enterpise Solutions!
NRSEC Business Security Systems any Size Organization PA NJ DE 888-344-3846 include: Business Security Systems for Government, Municipalities, Commercial, Industrial, Education, small business to International Corporations. We provide security systems to fit both your needs and you budget. Our offerings include entry level equipment with 3-year warranty to Dell Enterprise Video Servers to 80 terra byte. Avigilon, Axis, Bosch, Genetec, Milestone, NAPCO, TYCO are a few of the manufactures we offer.
Business Alarm Systems are effective for intrusion control, panic alerts, emergency exit doors,  safes, ATM's, Store Rooms, Freezer Monitoring, Systems Over temp, Moisture detection  and more. Alarm systems are normally monitored from central station and most manufactures now offer phone applications that allow arming/disarming remotely along with automation features to turn on electrical devices and control HVAC systems.
Business Video Surveillance Systems have evolved. Even the most basic commercial grade video surveillance now provides 1080P high definition video images. Small Business normally are content with a basic system with pixel based motion recording. These systems are useful for upgrading Legacy Video Surveillance. Analog HD systems include TVI, CVI, SDI, AHD some systems are more popular than others but all produce 1080P or slightly better video quality.
Enterprise Level Video Surveillance normally includes IP video surveillance. IP video Surveillance networks provide flexibility fro larger systems. Networking is more flexible and unlike Analog Systems home room wiring are not required for every camera. Commercial IP Video Surveillance cameras start at 1.3 Megapixel  to 30 Megapixel. Megapixel Cameras provide the technology and details to cover large areas with wide angles and still achieve the 40 pixels per foot and provide facial recognition at a distance.
NRSEC engineers video surveillance systems to customer specification. We understand corporate budgets and we can design a system to provide both situational awareness and identification. Deep Learning Video Surveillance also know as video analytics add artificial  indigence to video surveillance. Video Analytics are useful for alerting end users of crowd gathering, Items Missing, Items left Behind, Abnormal Activities, Facial Recognition, License Plate Recognition and Vehicle Recognition. Deep Learning analytic systems are programmable and maybe be part of an Integrated Security System.
Business Access Control Systems are effective in controlling entry into buildings, facilities, store rooms, fuel pumps, control rooms and virtually any custom application you can think of. Our team of system engineers has experience in many custom applications let's make yours the next custom integration.
Access Control Credentials include biometrics, smart devices, printed bar codes, key fobs, cards, pin numbers to name a few. NRSEC has the experience and technology to  provide what works best for your application.
Business Security Systems any Size Organization PA NJ DE
1-888-344-3846
or