Commercial Security Systems PA NJ DE by Northeast Remote Surveillance and Alarm, LLC provides customers of all sizes with the best value to fit their needs. Today's Commercial Security Systems utilize the newest security technologies along with advanced Artifical Intelligence to create an integrated security system.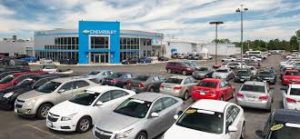 Commercial Security Systems have evolved with technology. Legacy Video surveillance and CCTV systems relied on pixel changes to trigger motion detection. These systems provided images and recording based on pixel changes caused by motion. Pixel changes are often caused by clouds, rain, vegetation movement, and other environmental factors.  Today basic CCTV still relies on this old technology with advanced imaging up to 5 megapixels. These basic systems are still adequate for most small business and homeowners.
Commercial Security Systems utilizing Artifical Intelligence (AI) provides a much higher level of usability. AI also know as Video Analytics applies Advanced Algorithms to video images. Advanced Algorithms use pattern based motion detection to accurately classify people and vehicles. Video Management  Systems (VMS) allows users to review this archived security camera footage based on parameters selected by the user.  For instance, you could search black cars or a female with red pants and with a few clicks of the mouse you can pull up all instances of similar appearances and narrow down an event as it unfolded. These new technologies reduce the search time and improve the accuracy of investigations.
Video Analytics provides reliable notifications for perimeter protection. Advanced Video Analytics Systems with the pattern based motion detection and classification of objects provide the accuracy needed to effectively alert your security team or our video monitoring team of events on property. With our advanced video monitoring facilities, we have the ability to provide shout down or two-way communications to provide proactive video surveillance with intervention.  Contact Us today for a no-obligation consultation and demonstration of what Video Analytics can do for you.
Call today for Commercial Security Systems PA NJ DE
www.nrsec.com
Security Systems Sales, Design, Repair, Upgrade, Installation and Integration
1-888-344-3846
Commercial Security Systems Philadelphia PA, Commercial Security Systems Allentown PA, Commercial Security Systems Wilkes-Barre PA, Video Surveillance PA