Corporate Campus Security PA NJ DE – Northeast Remote Surveillance and Alarm, LLC designs, repairs, installs and upgrades corporate campus security systems. Integrated Security System Solutions from NRSEC include Video Surveillance, Video Analytics, Access Control, Perimeter Alarms, Intrusion Alarms, Intercoms, Wireless Networks, Fiber Optics and more.  Our clients include International Corporations, National Companies, Regional and Local Companies in Philadelphia, Philadelphia Main Line and All of New Jersey, Delaware and the Suburbs of Philadelphia.
NRSEC partners with the leaders in the security industry to provide our clients with proven security solutions. All of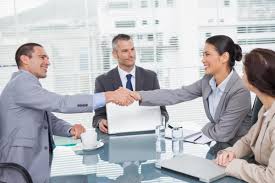 our Corporate Campus Security solutions are designed with easy of use, longevity, and serviceability. Our standard warranties are 3-years on equipment, parts and installation with the option of 5-years at the time of purchase. Maintenance agreements include security camera cleaning, sensor cleaning, contact alignments, camera adjustments, firmware and software upgrades, Corporate Campus Security server maintenance, wireless network tuning if applicable. Extended Service Agreements all available for all of our service, repair and upgrade clients as well.
Our Corporate Campus Security clients include Corporate Offices, Manufacturing, Industrial, Education Campuses, Warehousing, Wholesale and Retail to include Shopping Centers and Malls. As a security integrator NRSEC provides security system design, cabling (fiber or copper), networking (wired and wireless), equipment installation and security systems integration.
Call Us for your Corporate Campus Security PA NJ DE
1-888-344-3846
or

Philadelphia  Allentown  Reading  Lehigh Valley  Bethlehem  Easton  Video Surveillance   Video Analytics Wilkes-Barre Scranton  Pottsville  Pottstown   Commercial   Security  System   Radnor     Wayne   Norristown   King of Prussia    Media   Exton   West Chester   Malvern   Wilmington   Newark    Dover   Raritan   Edison    Raritan Center   Trenton  Cherry Hill   Marlton  Commercial Access Control  Lansdale    Montgomeryville  Harrisburg   Camp Hill   Hershey Pennsylvania New Jersey Delaware  PA NJ DE