IP Security Cameras Business – Northeast Remote Surveillance and Alarms, LLC installs IP security cameras for business. IP security cameras for business are an effective way for entrepreneurs and management teams to improve productivity, reduce loss, measure marketing efforts and more. Did you know a video surveillance system can gauge the amount of traffic entering your front door, and generate reports for staffing purposes or marketing?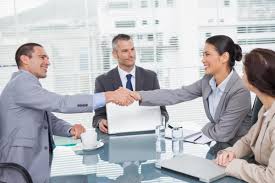 NRSEC specializes in installation security systems, alarm systems, alarm system monitoring, Alarm Systems Maintenance, IP security cameras systems and access control systems for retail, wholesale, service providers, law enforcement agencies and more. Our clients reside in Philadelphia, Philadelphia Main Line, Lehigh Valley,  Wyoming Valley, Wilkes-barre, Scranton, Stroudsburg, Harrisburg, Lancaster, Newark, Wilmington and the Surrounding areas of NJ, DE, and PA.
Ip security cameras for business provide the highest resolution and clearest recordings. We work with your budget and existing equipment to provide a custom tailored system to meet your needs. Did you know professionally installed Legacy CCTV systems can easily upgrade to HD video surveillance? Our expert team updates antiquated security systems every day.  Get with the HD pictures, 1080P HD capture the details needed to protect yourself, your employees, your customers and your wallet.
Do not wait until an event prompts the immediate need for security system installation.  Our Installed Security System solutions provide tools to enhance your business operations.
Benefits of IP Security Cameras Business Installations Include:
Verification of Cash Transactions
Documentation of Vendor deliveries
Inventory Control
Incident Archiving and Retrieval
Quality Control
Customer Service Training
Criminal Activity Deterrence
Accountability
Busines, Commercial, Municipal, Industrial, Educational
Wireless and Wired Security Installations and Design Solutions
Providing IP Security Cameras Business and security solutions for clients and business owners in PA, NJ, DE
1-888-344-3846
or Click Here
–